Upcoming Events and Activities
Lunchroom-Making Space at the Table
This is the theme for September for Elementary
During this month we will have a food drive for Fuel School
Help us feed 370+ children weekly
Bring shelf stable food to Sunday School.
Place your donations in the bins at the welcome desks
Tween Faith Fun Night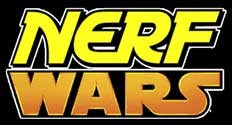 Saturday September 30th
5-10:00pm
Dinner provided
Going to Dart Town Arena
Cost $15
Sign up at
www.hixsonumc.org
Touch and See My Church
Kindergarten Children and Parents
Sunday, October 1st
9:45am-10:45am
Discover the church and meet the worship staff and pastors
Meet in Sanctuary (Parent must attend with child)
Acolyte Training
Opportunity for 3rd-5th graders
Sunday morning, October 1st Acolyte Training Time
Parents meet in the sanctuary at 10:00am
All 3rd-5th graders will be attending the training
2nd grade parents let us know if your child would be interested
Tween (4th-5th grade) Fall Retreat
Friday, November 10th-Sunday, November 12th
Mission, Worship, Small Groups, and a few Surprises
Staying overnight at Hixson UMC
Cost $75.00
Building Relationship with God and Others
Sign up your child at www.hixsonumc.org
Seeking childcare workers to work with the birth -4/5 year old age range.
We are looking for someone who would be able to work
on Sunday mornings from 8:00am - 1:00pm,
Sunday evenings, Monday Mornings 9:15-12:00,
Wednesday evenings, and special events.
A background check will be performed and references will be asked for.
Please contact Melia Warren at meliawarren@hixsonumc.org if you are interested in applying for this position and would like an application.